Our client came into refuge with her three children after fleeing domestic abuse from her partner. The perpetrator had paid all the bills and our client was not allowed to work while in the relationship. They were not married. At the time of fleeing the perpetrator earned over the threshold of Child Benefit and Universal Credit, our client had no access to a bank account and had to ask the perpetrator for money. Our client had a number of debts in her name which she was struggling to repay. She felt incredibly isolated; however she had one trusted friend. Our client was assisted by her friend to contact our service.
The woman and her children were accepted into the refuge and were supported by the Rail to Refuge scheme for transport. Upon arrival our client and her children were provided with donations of food, toiletries, nappies and clothing.
Client was supported to open a bank account, apply for Universal Credit and Child Benefit. Our client was referred to Step Change for debt support and advice.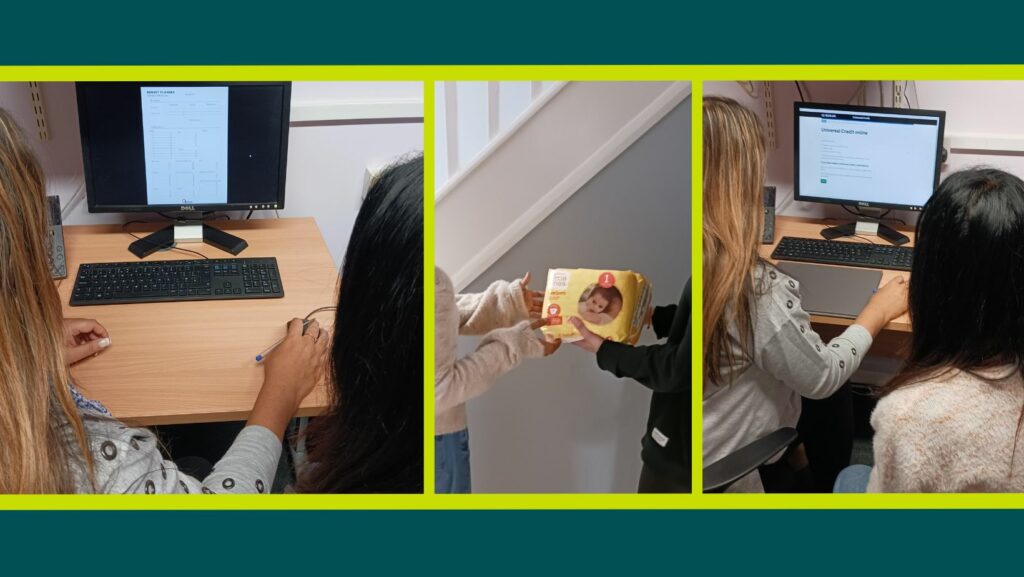 After receiving domestic abuse support and feeling empowered and able to move onto independent living our client was referred to a local authority for homeless assistance and was eventually offered suitable housing. The family were able to move on from refuge accommodation and rebuild their lives.